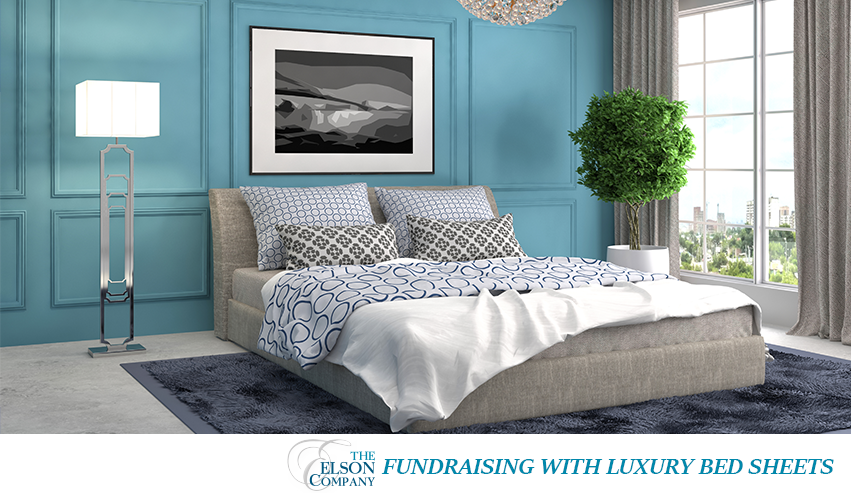 Are you ready for a NEW FUNDRAISER that produces BIG RESULTS?
You have found the perfect high profit, success proven, unique fundraiser for your organization!  Offering traditional order taking and online/direct ship sales through www.GoalFundingDirect.com 
Call Us Now!  1-800-674-9392   
Email Us Now!  info@TheElsonCompany.com
Fundraisers for schools, baseball teams, softball teams, marching bands, cheerleaders, gymnastics teams, swim teams, basketball teams, booster clubs, volunteer fire departments and church groups from all over the United States have used our outrageously successful Luxury Bed Sheet fundraiser to raise thousands of dollars for their programs.
Watch our video below:
Why has our Luxury Bed Sheet Fundraiser raised so much money for so many groups?
It's Unique – Bed sheets for a fundraiser…..What home could not use another set of outrageously soft linens. Offer your supporters something different than the same old offerings that they could buy for half the price in a store.
It's Quality – Our luxury bed linens are outrageously soft… as soft as a 1,800 thread count! 100% satisfaction guaranteed or their money back.
It's Value – Your group can sell all sizes for up to 50% less than what comparable sets are sold in department stores! Your supporters will be calling back wanting to buy more!  It happens every fundraiser.

This Includes:

Fitted Sheet with deep 18" pockets
Flat Sheet
Pillow Cases – 2 king size with Cal King and King Sets, 2 regular size with Queen and Full sets and 1 regular with Twin and Twin XL

It's Profitable – Your organization will make

$15

on every set of sheets they sell! That's correct…..Sell any size and your group will make

$15 net profit

on every set. 

FREE shipping

for group orders anywhere in continental U.S.!

Let's do the math…. Almost everyone knows 6 friends, family members or co-workers they can sell a set to today. That is $90 profit per participant right there.  If you have 20 participants in your group that would calculate to $1,800 raised in one day!  Most of our fundraisers average selling 15 to 20 sets per participant.  Some individuals have sold over 100 sets.

It's Easy – No upfront investment. Your group can only make money……you cannot lose!  We will provide everything you will need to get started.  Ask your group to reach out to their friends and family, email and text all of   their contacts, post it on their social media and your group will find this to be the easiest sell ever! Everyone could use a new set of high quality bed sheets, so why wouldn't people purchase a set to help your cause?

Online Selling and Direct Shipping Now Available

Sell and collect donations anywhere in Continental U.S.
We develop a custom landing page for your group for free
Get more details at www.GoalFundingDirect.com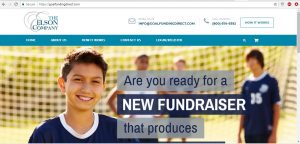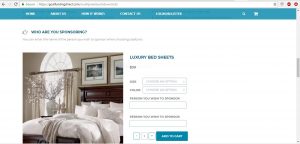 Contact us now for a FREE SAMPLE and more details!
Click here to receive more information
Here are a few samples of past Elson Company Bed Sheet Fundraiser profits:
| Organization | Funds Raised |
| --- | --- |
| Muscle Shoals High School Baseball (4 years) | $71,835 |
| Hazel Green Alabama HS Marching Band | $21,450 |
| GW Trenholm Elementary School | $19,125 |
| World Cup All Star Cheerleading Easton, PA | $21,294 |
| Crawford Co. Arkansas HS Bass Fishing Team | $6,420 |
| Haleyville High School Cheerleaders | $11,790 |
| Wellsville N.Y. High School Basketball Team | $3,720 |
"When first approached about selling bed sheets to raise money for our baseball program I was unsure how it would go over in our small community. I can now say this is the most successful fundraiser I have ever done. We have almost tripled our original goal! I am still amazed at how easy this fundraiser has been."
Scott Mitchell
Head Baseball Coach
Rogers H.S.